Professional & Productive
KDE Plasma
A lightweight, easy, and reliable desktop environment. Supported with KDE applications such as Elisa & KDE Connect.
XBPS
A lightweight and fast package manager. As well as stable and up-to-date software support (Rolling release).
Musl Libc
A modern C library that prioritizes resource efficiency. The rendering and compilation process is getting faster.
Runit Init
Security is better with runit because PID1 should be simple, minimalistic, stable and free from systemd.
Vulkan API
Vulkan targets high performance for 3D graphics with more balanced CPU and GPU usage.
PipeWire
Multimedia playback with minimal latency and support for PulseAudio, JACK, ALSA & GStreamer based apps.
ZRAM
Compressed virtual RAM with low disk I/O rates and 25% more memory space gain than physical RAM.
Plasma Vault
Plasma-integrated encryption solution for storing secret file directories of various formats.
LTS Kernel
Additional options with a stable LTS kernel, minor updates, security fixes and longer support.
Community
Sharing inspiration, mutual cooperation and aiming to promote open source software.
Design Tools
Software for illustration, animation, photography, fonts and game creators. Google fonts are included. (*studio)
Installation Support
Support installing the OS to completion by experts. Contact us by telegram or email. (*studio)
Digital illustration and painting
The LangitKetujuh includes Inkscape for vector processing, GIMP for raster processing and Krita for digital painting. In addition, there is the GMIC-QT plugin as an image processing framework.
More detail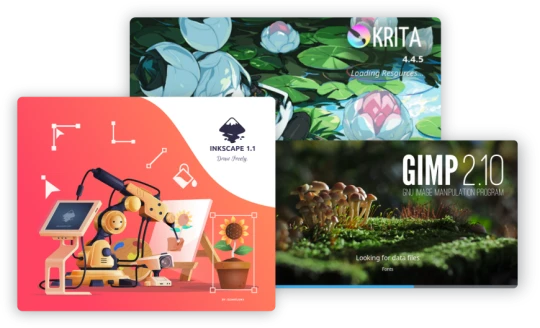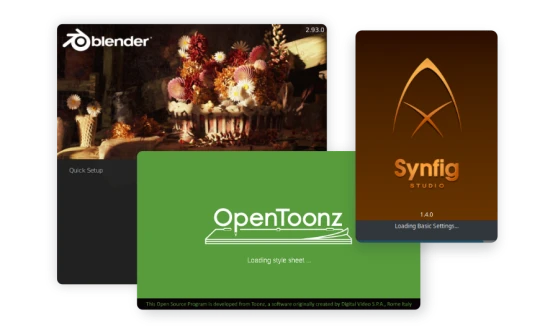 Full featured 2D/3D animation
2D and 3D animation creations can use Blender3D. Vector animation using Synfig Studio and OpenToonz feature-rich yet easy-to-use frame-by-frame animation.
More detail
Font Maker and Google Fonts
More than 1200+ fonts from Google Fonts (studio) are pre-installed and can be used for illustration purposes, branding, UI design projects freely. And there is FontForge to create fonts with various typefaces.
More detail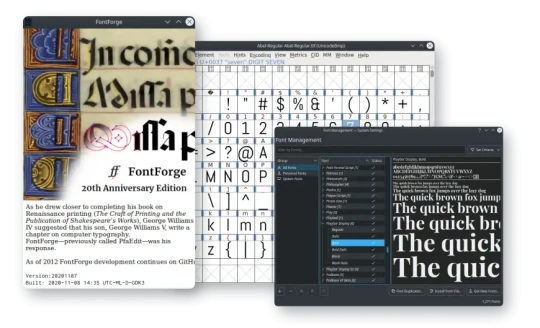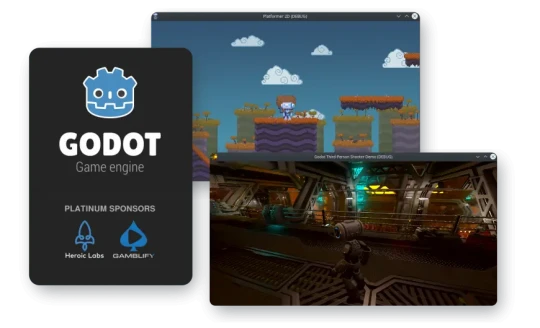 Multiplatform 2D/3D game engine
Godot is a multi platform 2D/3D game maker. Provides many comprehensive tools and can export to desktop platforms (Windows, Linux & MacOS), mobile platforms (Android & IOS) and web (Html5).
More detail
Desktop publishing and layout design
Scribus as the premier desktop publishing application. Designed for professional-quality layout, typesetting and image setup preparation.
More detail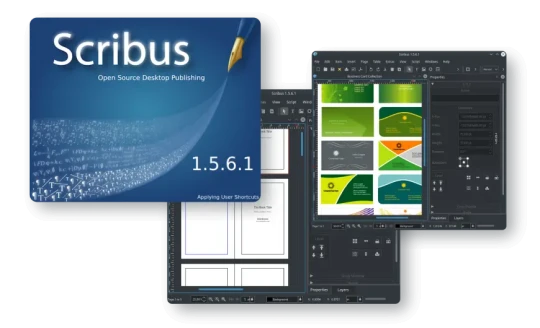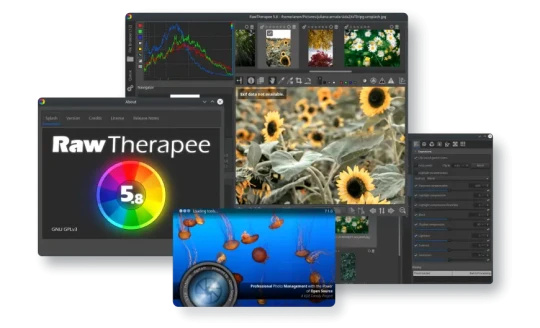 Photography and picture management
RawTherapee is specially designed for RAW files that are compatible with DSLR, JPG and TIFF camera formats. Digikam to organize entire collections of images, create albums and create catalogs.
More detail
Audio and Video non-linear editing
Audacity as a specific sound correction app. OBS Studio as a desktop recorder. SoundKonverter as an audio converter. Support Jack with Cadence and Carla.
More detail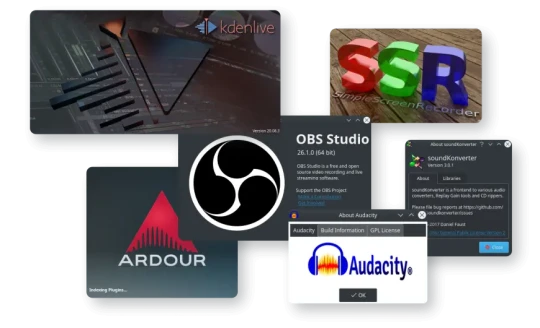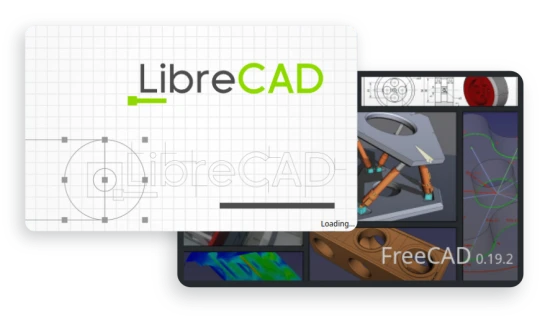 CAD and mechanical drawing
FreeCAD is a special 3D program with a parametric system. LibreCAD as a designer of complex technical drawings (CAD) for 2D drawings.
More detail
LibreOffice as office suites
LibreOffice is a free software package for a complete office suite. Such as making booklets, theses, dissertations. Presentation and reporting of calculations with the database.
More detail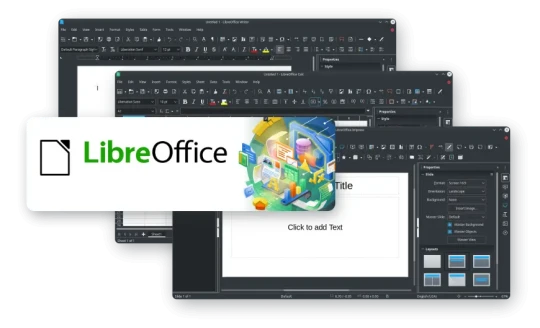 They said:
A powerful operating system for designers, full support from CS, fast rendering, commercially free installed fonts, a complete export tool for inkscape and many other advantages.

Haven't used it for a long time, but already feel the performance is light and fast. Of course, you don't need to install a lot of applications that must be downloaded and installed because they are ready to use.

Apart from multimedia, LangitKetujuh is also ideal for use by software engineers and data scientists. We think they have worked on a well-crafted linux distro that deserves appreciation.

The most noticeable thing is that when I try on a laptop with the LangitKetujuh installed, the fan is barely audible. Unlike the GNU/Linux that I used before, the temperature was less stable.

MashaAllah super. It's really suitable for this LangitKetujuh Designer. May Allah always give blessings and convenience to develop this OS & become a field of Islamic da'wah.

Slick! The most functional OS for multimedia affairs. Memory and CPU usage that can be super efficient, both when it's just turned on or already doing a lot of programs. I love all aspects of this LangitKetujuh.

Sponsored by: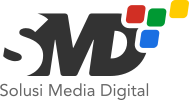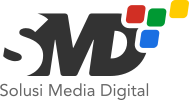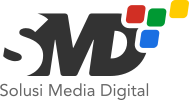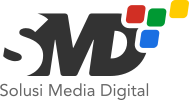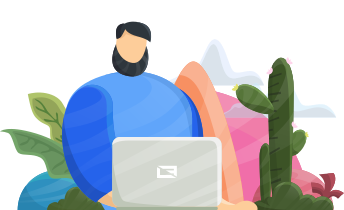 Ready to be Professional
We have optimized the selection of a better system and customized the application according to specific needs. LangitKetujuh GNU/Linux will help you become a strong designer with open software.
Download
Create an open source software experience with LangitKetujuh